Gary Port
Licensed December 1986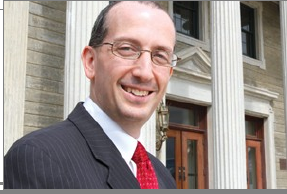 Partner
Divorce/Family
Commercial Litigation
Military Law/Veterans Rights
gary@portandsava.com
Gary. Port has been recognized by the New York Law Journal in 2016, in "Those Who Lead, Pro Bono Category." He was also honored in 2016 by the Center for Children, Families and the Law, and the Gitenstein Institute for Health Law and Policy. In 2016 he was also honored by Angel for Warriors for his Pro Bono work for Veterans.
Mr. Port is an Assistant Professor at the Maurice Deane School of Law, Hofstra University. He has also been named Chairman of the Nassau County Bar Association Veterans' Law Committee. Mr. Port has also been appointed to State Senator John Brook's advisory committee on Veterans issues.
Mr. Port heads the Divorce and Family Law group. His practice focuses on divorce, custody, support and family law related matters. He also practices in the area of complex commercial litigation, as there is often an overlap with commercial law and the division of property in divorce.
As a retired Lieutenant Colonel, Mr. Port also heads the Military Law/Veterans Rights section, working to get discharge upgrades and representing service members and veterans in the U.S. Court of Federal Claims, as well as at Courts-Martial. He has appeared in New York State Court and in New York Federal District Courts.
Mr. Port is also recognized for his knowledge of military retirement pay and benefits as they relate to divorce and has delivered classes to other attorneys in New York and Pennsylvania.
Mr. Port graduated law school in 1986 and was commissioned as an officer in the United States Army later that year. He served on active duty and as a reserve officer until January 1, 2015, when he retired a the rank of Lieutenant Colonel. Mr. Port served in various positions and ended his career as the legal advisor (Staff Judge Advocate) to the Commanding General of the much storied 78th Training Division. He was twice awarded the Meritorious Service Medal, three times awarded the Army Commendation Medal and was awarded the Army Achievement Medal.
Mr. Port served in the Kings County District Attorney's Office from 1990 to 1993 where he prosecuted major crimes. He left for private practice in 1993, working at two law firms until founding his own practice in 2002.
He is currently the Commander of American Legion Post #81, Franklin Bell.
Admitted in
Court Admissions
Eastern District of New York
Southern District of New York
U.S. Court of Federal Claims
Army Court of Criminal Appeals
Education – Civilian
J.D., Brooklyn Law School, 1986
B.A., New York University, 1983
Education – Military
Command and General Staff College, 1998
Call Now at (516) 352-2999 for a consultation.